Grants, awards and prizes
Grants, awards and prizes
College Prizes
Prize competitions throughout the year include the prestigious Master's Prize, the Emmanuel Miller Prize in the Philosophy of Science, the Constable Essay Prize on a topic within the Physical Sciences, the Mansergh Prize in History as well as the Douglas Adams Prize for Humourous Writing. In addition there are various Prizes for Photography, Art and Applied Arts.
The College aims at developing each single student's ability to realise his or her full potential and we hope you will be inspired to take active part in our tradition of academic excellence in St John's College.A full list of grants, awards and prizes can be found below.
Scholarships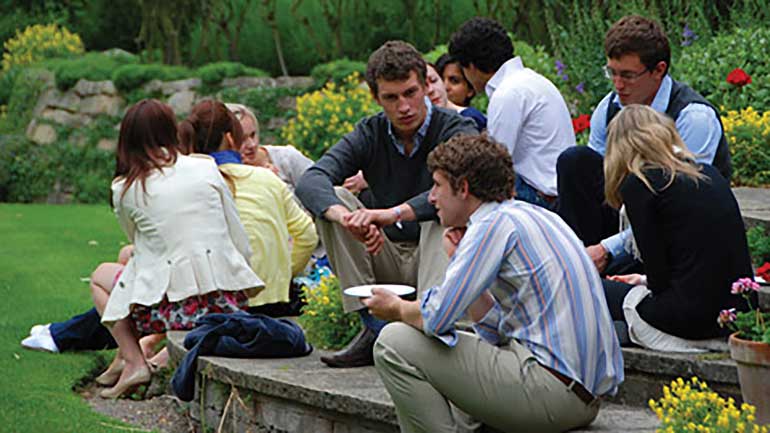 Some applicants to St John's may be eligible for one of our scholarships. The main opportunities are summarised here; click on the links to find out more.
The Davies-Jackson Scholarship
The Davies Jackson Scholarship presents a unique opportunity for students with exceptional academic records, who are among the first in their families to graduate college, to participate in a course of study at St John's. After two years, candidates are awarded a Cambridge BA degree, known as the Cantab degree.
The John Crook Scholarship
The John Crook Scholarship offers graduates from eligible universities the opportunity to study for a second, two-year degree at St John's. The scholarship covers all costs, including fees.
The St John's Hong Kong Scholarship
The Hong Kong Scholarship is open to all Hong Kong residents who receive an offer to study at St John's College.
The Khattar Harrison Scholarship
The Khattar Harrison Scholarship is awarded to a woman who has a strong interest in interdisciplinary areas and is passionate about the topic of her studies. The scholar receives £5,000 per annum for the duration of her undergraduate course.